More great buys at the Trustee sales in Pomona!
This past week people just like you picked up some great deals at the sale.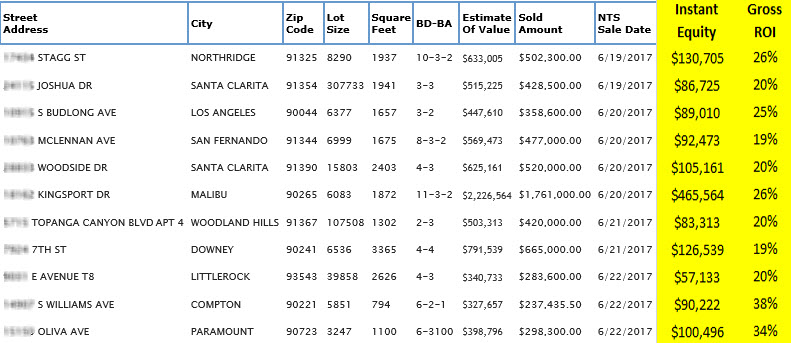 We were there, and could have been helping you build your real estate empire. Interested? Go to our website and see what opportunities are available ..we're giving 5 days of free access to our data...click on:
5 Day Trial
It's not too late to make 2017 your best year ever!