We've got our final October Trustee Sale field trip scheduled for Monday at the Chino sale site (
13220 Central Ave, Chino CA
). This is a great opportunity to get instruction from an experienced bidder! All kinds of properties are sold at this location...with plenty of inventory to choose from for investors on both large and small budgets. Some of the properties sold in the last two weeks:

Properties scheduled for sale on Monday October 15th at 1 pm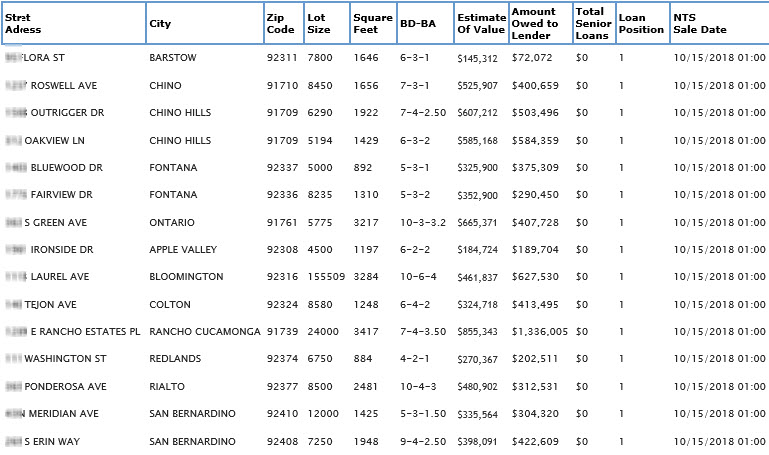 This is a FREE event...time to start building that portfolio before another year goes by!